Recent events | Past Events
Fun Day of Driving at Armathwaite
29 September 2013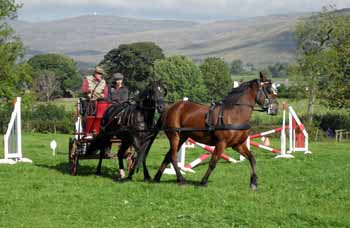 Alan Todd's tandem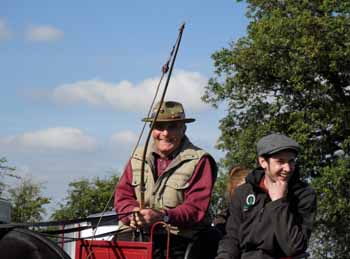 Alan Todd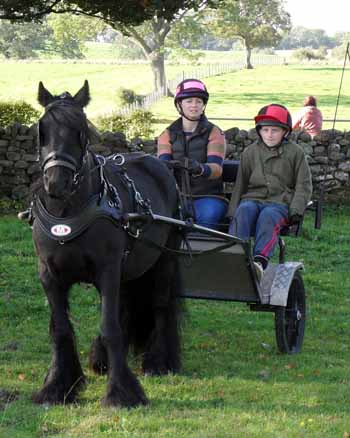 Amanda Batey and Rocky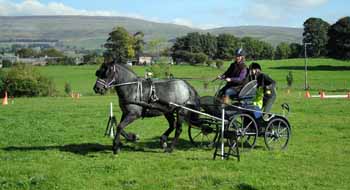 Amanda Tallentire with Roandale Slinky Jane
Driver Challenge at Nord Vue
6th October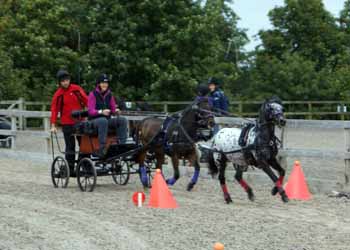 Amanda Nisbet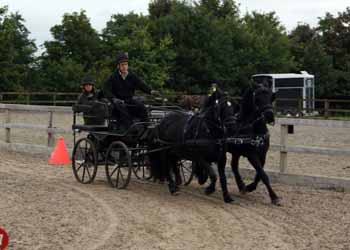 Graham Watson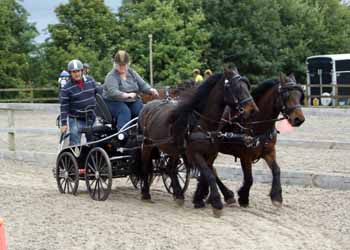 Jackie Parkinson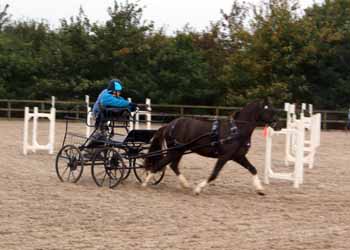 Margaret Lupton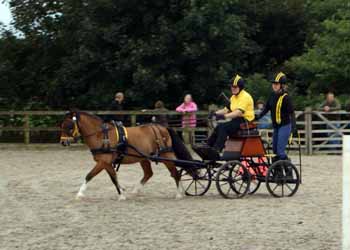 Marina Chapman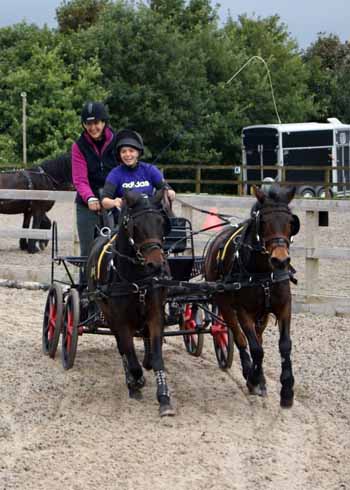 Stephie White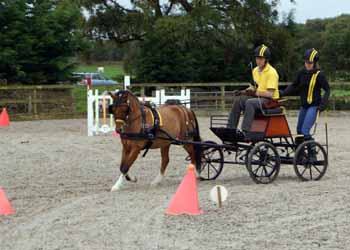 Ted Chapman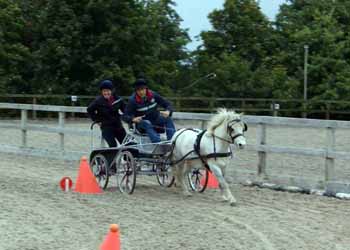 Tony Cockburn
NWDC Summer Show at Dalemain, July 2012

Gilly Chippendale with the Champion driving pony at Dalemain 2012.
Indoor Driving October 2011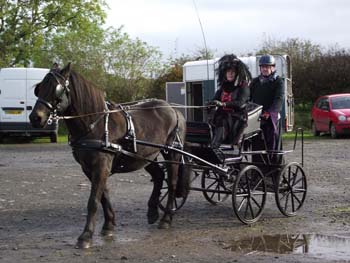 Hallowe'en Fancy Dress winners (above) Alison and Mick Mullany and (below) Marina and Ted Chapman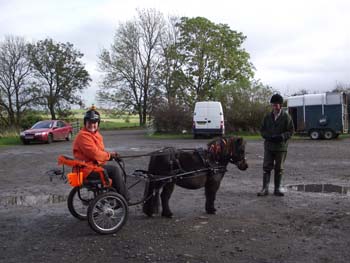 NWDC Show at Dalemain, 31st July 2011

Champion, Claire Simpson's Welsh Cob Griffos Merlyn, driven to a 1906 varnished Norfolk Cart.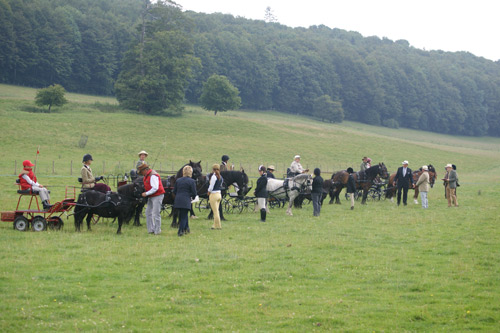 The Exercise cart class was well filled.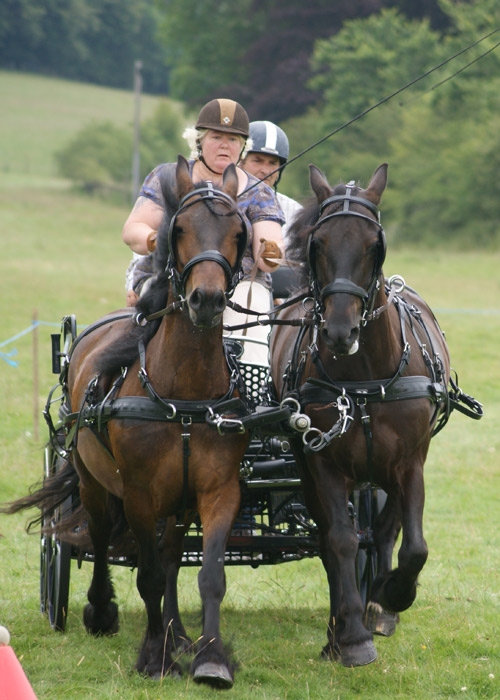 Jackie Parkinson driving her Fell ponies Pudding and Mouse to win the Cones class.
Hallowe'en Indoor Driving 2010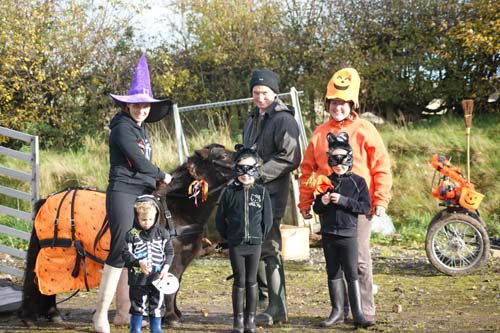 Winners of the Fancy Dress Turnout were Marina and Ted Chapman with their Shetland, Morag, and Sue Noreci and her family.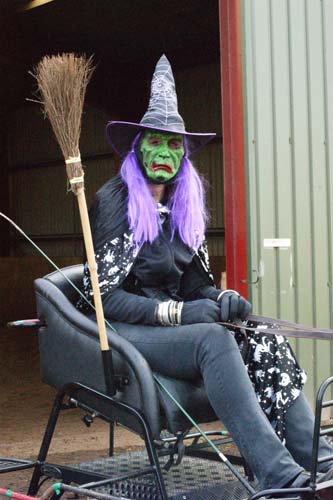 Entering into the spirit of the event - Amanda Saville may well have been grinning inside the mask (she won the Single Pony class after all) but you can't be sure!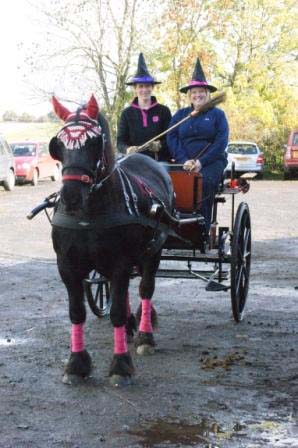 Alison Morton was 3rd in the Novice pony class with her homebred Fell mare "Peanut".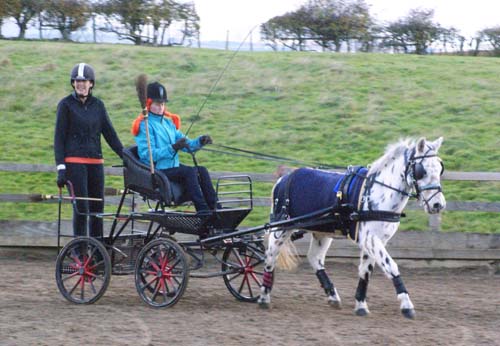 Louise Kaiholm was second in the Open Pony class.
IMPORTANT NOTES on picture submissions
We'll be happy to scan and exhibit images from previous seasons -- please send photographs to
Sue Millard
Daw Bank
Greenholme
Tebay
Cumbria
CA10 3TA
Please pack your pictures carefully and enclose return postage so you will receive them back. (No postage - no pics.)
Alternatively you can scan and email your pictures as SMALL attachments to the webmaster. PLEASE consult by email without attachments first if you're not sure about this.